• Vidkey Inc. is proud to represent and sell TVLogic displays, an industry leader in the design, manufacturing and development of high-performance professional HD video equipment for the digital broadcast and professional video market. Vidkey, Inc. offers competitive pricing on new broadcast HD video displays.
http://www.tvlogicusa.com
• Calibration Services are available for HD on-board monitors, production monitors and computer displays that comply with industry standards such as SMPTE, ITU and DGI. A detailed analysis is accomplished by analyzing key specifications such as luminance, gamma, color space and color temperature.
• Klein Instruments Colorimeter K-10A Calibration Services and Rentals. Klein Instruments is an elite manufacturer of fast, high quality color measurement equipment. The Klein K-10A is the industry standard for LCD/OLED/Plasma calibration. kleininstruments.com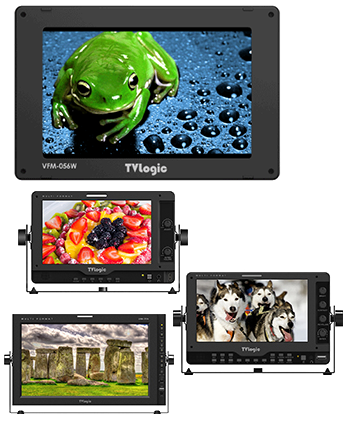 Broadcast Systems Integration
Broadcast Television Professional Displays and Equipment
Major television networks have relied on Vidkey to design and install unique work flows for their facilities. This includes production and post production, graphics, quality control, master control, up-link/downlink encoding, edit rooms and machine control rooms. Talk to us about your needs and we will create a custom solution that fits your needs and budget.
• Full-Service Broadcast Engineering, Project Management, System Design, and
Technical Fabrication
• Design, Installation, Management, Service, Support, and Upgrades Services
• Project Budgeting, Equipment Specifying, Procurement
• Maintenance Support and Training